2019

Budget: Personal and small business tax relief

Tuesday, 02 April 2019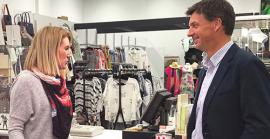 Hume families and small businesses will pay less tax under the Coalition's 2019 Budget. The Government will more than double the low and middle income tax offset. Low and middle income earners will receive a benefit of up to $1,080 to ease cost of living pressures and up to $2,160 for a dual income family.
Taxpayers will be able to access the offset after they lodge their end of year tax returns from 1 July 2019, in just 13 weeks' time.
In 2022-23, the Government will lock in the benefits of low and middle income tax relief by increasing the top threshold of the 19 per cent tax bracket from $41,000 to $45,000 and by increasing the low income tax offset from $645 to $700.
In 2024-25, the Government will reduce the 32.5 per cent tax rate to 30 per cent.
This will be accompanied by the abolition of the 37 per cent tax bracket, which has already been legislated.
Federal Member for Hume Angus Taylor said it would provide permanently lower taxes for all Hume taxpayers.
"This is a reward for hard work and an incentive to keep our economy strong," Mr Taylor said.
"It means the vast majority of taxpayers, 94% in fact, will pay a marginal tax rate of no more than 30 per cent in 2024-25." 
Mr Taylor also welcomed additional tax relief for small and medium-sized businesses.
"To help small businesses re-invest in their business, we are increasing the instant asset write-off threshold to $30,000 and expanding the access to medium-sized businesses with an annual turnover of less than $50 million.
"This has been a very popular initiative and these further changes take effect from tonight, 2nd April," Mr Taylor said.
The Coalition Budget delivers the first surplus in more than a decade of deficits.
The 2019 Budget forecasts a surplus of $7.1 billion in 2019-20 – a $55.5 billion turnaround from the deficit inherited seven years ago.
Caption: Angus Taylor says the 2019 Budget includes an extension of the instant asset write-off initiative for small businesses across Hume, which takes effect from tonight.
FEDERAL COALITION INVESTS $BILLIONS IN HUME
MAKING THINGS HAPPEN FOR HUME
Loading Map...