$80,000

blackspot funding for Tahmoor

Thursday, 12 March 2020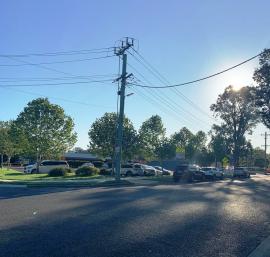 Federal Member for Hume Angus Taylor has announced just over $80,000 in roads funding for Tahmoor under the Federal Government's Blackspot Program.
Mr Taylor said he was pleased to see the notorious black spot near Tahmoor Public School receive this funding for safety upgrades.
"A section of Bronzewing Street near York Street will receive an $80,900 boost for safety upgrades for the installation of pedestrian fencing and line marking along the school frontage," Mr Taylor said.
"This will improve safety for children and vehicles moving in and around the school and ensure students cross at the school crossing provided."
A total of three black spots in Hume received funding under this round, including two projects in Goulburn Mulwaree totaling just over $1.2 million.
"Community input has been critical to identifying these black spots," Mr Taylor said.
"None of these projects would be delivered without community feedback and I encourage all residents and motorists in the region to nominate projects for future funding rounds."
The Federal Liberal and Nationals Government has committed $1 billion to the Black Spot Program from 2013–14 to 2022–23 to improve road safety across the nation.
For more information on the Australian Government's Black Spot Program, or to nominate a black spot, visit: http://investment.infrastructure.gov.au/funding/blackspots.
FEDERAL COALITION INVESTS $BILLIONS IN HUME
MAKING THINGS HAPPEN FOR HUME
Loading Map...