This

election is the clearest choice in almost 50 years

Thursday, 11 April 2019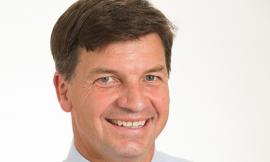 "I want to keep fighting for the great outcomes and achievements we've made in Hume. We've got record low unemployment here. We've got strong business growth. 1040 new businesses have started in Hume in 12 months. Investment in infrastructure here is in the billions of dollars.
"I've delivered and I want to keep on delivering because this is a great region with great potential.
"This election is the clearest choice for Australians in almost 50 years. It's not just a choice about managing the economy and fixing the Budget; it's a choice about Labor's climate policy, Labor will smash the housing market and impose draconian new restrictions on households and businesses.
"We haven't seen a Labor Party like this since the early '70s, since Whitlam. They want higher taxes, higher spending, more control over our lives, right down to what car we can drive.
"I'm going to fight for our farmers, our small businesses and our families."
Angus Taylor MP, Federal Member for Hume
FEDERAL COALITION INVESTS $BILLIONS IN HUME
MAKING THINGS HAPPEN FOR HUME
Loading Map...