Free

Annual Health Checks for Personnel Leaving Defence Force

Tuesday, 30 July 2019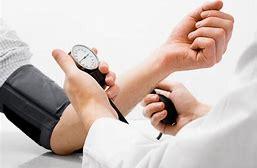 Australian Defence Force (ADF) personnel living in Hume are now able to access a comprehensive health check. This fully-funded service is available to all personnel leaving the ADF every year for up to five years.
Federal Member for Hume Angus Taylor is reminding personnel leaving the Australian Defence Force (ADF) and now living in the Hume community to book in for their Veteran Health Check.
 "These health checks are specifically designed for veterans allowing them to keep on top of their health after leaving the ADF," says Mr Taylor.
"The Veteran Health Check allows a veteran and their GP to act on any issues before they become major problems and for the GP to assess their patient's current physical and mental wellbeing."
Following the announcement by Minister for Veterans and Defence Personnel, Darren Chester, all ADF personnel leaving full-time service can now access the service. The Australian Government is providing more than $230 million a year towards veteran mental health, part of $11 billion for veterans and their families in this year's budget.
"I encourage all veterans living in Hume to book in for their Veteran Health Check," says Mr Taylor.  
"If a family member or a friend has left the ADF recently, then take remind them to looking after their health and to talk to their GP today."
ADF members transitioning before 30 June 2019 will continue to access to the comprehensive One-off Veteran Health Check (formerly known as the one-off ADF Post-Discharge GP Health Assessment) at any time post-transition.
For those needing immediate mental health support and counselling, contact Open Arms – Veterans and Family Counselling Service on 1800 011 046 available 24 hours a day, seven days a week.
Read more about Veteran Health Checks visit AT-Ease website or call DVA on 1800 555 254. 
FEDERAL COALITION INVESTS $BILLIONS IN HUME
MAKING THINGS HAPPEN FOR HUME
Loading Map...