Happy

Christmas and have a great holiday

Wednesday, 19 December 2018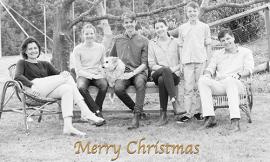 I'd like to wish you and your family a safe and happy Christmas.
Another year has flown past and I know we're all keen to put the brakes on and relax.
Looking back on 2018, the highlight for me has been the fantastic story here on jobs growth.
The new jobs in Hume have been mostly full-time jobs and our youth unemployment has plummeted.
I'm proud to say Hume has one of the lowest rates of unemployment anywhere in Australia.
I know it's been a tough year for agriculture and our communities rely heavily on that income. The rain in recent weeks has been very welcome.
We've also had strong wins in this region, particularly on infrastructure funding.
That gives me a great sense of optimism.
Working with energetic councils and passionate community leaders, we've locked in investment that will help our communities continue to grow and prosper.
There's a lot more to do and I look forward to this challenge.
During the holidays, our Camden and Goulburn electorate offices will be closed from cob this Friday 21st December, re-opening on Monday 7th January 2019.
In the meantime, from my family to yours, please have a relaxing Christmas break and we wish you every success for the start of the new year.
Angus
Caption: (from left) Louise, Adelaide, Hamish, Olivia, Richard and Angus Taylor.
FEDERAL COALITION INVESTS $BILLIONS IN HUME
MAKING THINGS HAPPEN FOR HUME
Loading Map...