Hume

sends curious minds to Canberra

Tuesday, 09 July 2019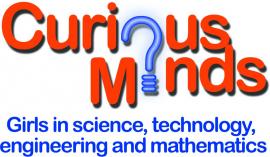 Goulburn student Charli-Rose Ellis is pursuing her passion for science, technology, engineering and mathematics (STEM) in Canberra.
Federal Member for Hume Angus Taylor says the Morrison Government is supporting students like Charli-Rose to attend the 2019 Curious Minds winter camp. The Mulwaree High School student is with more than 60 young women from all over Australia to pursue their interest in STEM.
"Our Government is providing $2.35 million to continue and expand the Curious Minds program creating opportunities for young women from Hume to explore their interest in STEM," says Mr Taylor. 
"As part of the program, participants get specialist coaching, attend industry expert lectures, interactive sessions and field trips in the STEM field.
"Students on the program already attended a summer camp and spent the past six months receiving coaching in STEM subjects by women already working in the field.
"The Curious Minds winter camp wraps up the program and I hope Charli-Rose and her contemporaries find inspiration to continue their STEM studies.
"I want to congratulate all the young women girls in our community who are pursuing their passion for STEM and encourage other Hume students with similar dreams to get involved.
"STEM skills are vital to future jobs and Australia's future economy, and our Government is focused on supporting young women to pursue opportunities in STEM."
For more information on the program https://www.asi.edu.au/programs/curious-minds/
FEDERAL COALITION INVESTS $BILLIONS IN HUME
MAKING THINGS HAPPEN FOR HUME
Loading Map...