Power

price relief for pensioners like the Mortimers

Thursday, 25 October 2018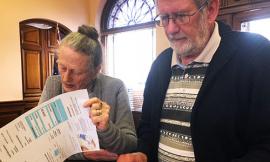 Federal Member for Hume and Minister for Energy Angus Taylor says the Government's energy plan will bring power price relief for households and businesses.
Addressing parliament on Thursday, Mr Taylor singled out Southern Highlands pensioners Ron and Anita Mortimer as a "rolled gold example" of how to keep your power bills down.
"In their 70s, Ron and Anita have installed power-saving light globes, they have put in curtains and awnings on all their windows, they have switched energy providers, often…in fact four times in the past two years," Mr Taylor said.
"By swapping providers, their power bill went from $670 for the quarter, to $493 for August 2018 - and that was over some of the coldest months of the year.
"But what a huge effort. People like the Mortimers have been totally forgotten by the energy companies and left to fend for themselves.
"This kind of wrangling over prices and the confusion around energy contracts has got to end."
Mr Taylor said a comprehensive package of measures to drive down power prices, announced this week by the Federal Government, would include a new default price for customers, a crackdown on anti-competitive practices by energy companies, and investment in reliable power generation.
"We are taking a big stick to the big energy companies to stop the big rip-offs…and these measures will be implemented through a legislative package introduced this year.
"We have started the work…but the onus is now on the energy companies to provide lower, fairer prices for the people of Hume."
FEDERAL INVESTMENT IN HUME TOPS $10 BILLION
MAKING THINGS HAPPEN FOR HUME
Loading Map...