Western

Sydney roads set for upgrades

Monday, 30 September 2019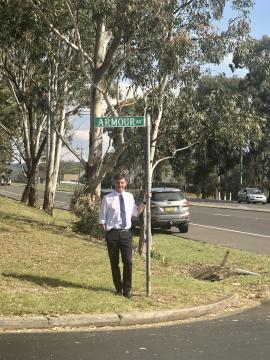 Federal Member for Hume Angus Taylor has announced funding for four new road projects in Hume, including $8 million for a feasibility study and upgrades to Silverdale Road.
Funding for local road projects in Hume include:
$1,194,052 for a feasibility study of Silverdale Road and a further $6,963,085 for upgrades between Taylors Road and the Nepean River Bridge.
$3,251,549 to build a new roundabout and approach lanes on Porrende St in Camden at the intersection of the Narellan Sports Hub.
$650,699 for concept design work to the Remembrance Driveway corridor at Elizabeth Macarthur Avenue and Armour Avenue intersections.
Mr Taylor said the projects funded under Round 3 of the $200 million Local Roads Package will support growth and liveability in Western Sydney.
"These upgrades will mean less congestion and better transport links for people living and working in Western Sydney."
"Many of these roads or intersections have a significant crash history, particularly Silverdale Rd, so I'm pleased that these upgrades will improve road safety and traffic flow," he said.
The new roads projects follow a range of Morrison Government investments in Western Sydney, including the $5.3 billion Western Sydney International (Nancy-Bird Walton) Airport, a $3.5 billion metro rail line and the Western Sydney City Deal.
FEDERAL COALITION INVESTS $BILLIONS IN HUME
MAKING THINGS HAPPEN FOR HUME
Loading Map...